Know Me

''He who knows others is wise; he who knows himself is enlightened.'' ~ Lao Tzu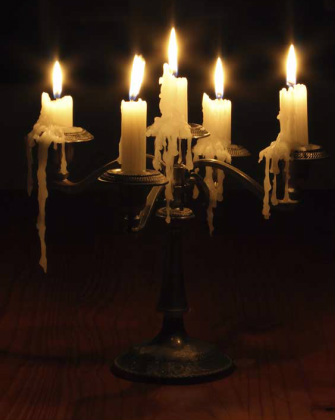 Know Me
Utterly detesting idiocy in My pets, there is nothing I enjoy more in a loyal subject than one who thinks and therefore wants to know more. Hence, our being here on this page together now. Welcome and take a seat. Yes, My lovely pet, take a seat where you belong, always and only at My glorious stilettoed feet.

More...

I, Countess Cane, the proverbial Royal Bitch, am a well-seasoned all-American WOman; a natural-born Alpha FEmale, who long ago was classically-mentored by the world renown Domina legend Belle De Jour, and today, I am a 20+ years-experienced long-term 24/7 lifestyle and former long-term professional Dominatrix who is now freshly returned to the professional public arena from hiatus; making Myself once again available to eager participants for torment and instruction. All resumes of submission, service, loyalty, and worship shall be accepted daily.

In My presence, you fully understand there is no pretense in My Alpha FEmale Domina display, and yet, I always maintain the utmost of an ultra-feminine, whimsical, upbeat-pleasantness; a polite and sensually-powerful tenderness. I shall sweetly caress your cheeks, as I seductively whisper and purr terror into your ears... erotic little tidbits and treasures you shall proudly cherish as you reminisce your submission and service to Me.

BDSM erotica entertainment is highly physical in nature, and what makes it exceptionally delicious for Me is the sensually-powerful synergy the psychological brings. The mind is the most intricate and wonderfully vast of all arenas, truly My favorite playground to torment -- thus with My sinfully-seductive spell cast upon you; your body and mind melding into one, I capture, imprison, and render you utterly helpless, vulnerable, and in deeply hypnotic ''subspace.'' The decadent possibilities are endless; you're simply My little toy.

D/s erotica power-play psychodrama theatrics titillate Me immensely, and experimental loyal subjects are always the tastiest of delicious special treats to be enjoyed and cherished, as I am always eagerly enthusiastic and willing to venture onto new erotic BDSM horizons, proudly possessing the debaucherous sensualist's curiosity, generosity, and talent to offer a truly unforgettable experience, having full confidence you shall utterly adore spending time willingly held captive in My Royal Dungeon Chamber.
APPROACH, IF YOU DARE!! FYI TidbitHRH CC, ACCORDING TO A PERSONALITY QUIZ VIA GoToQuiz: http://bit.ly/2deqWeL. A copy/paste of their assessment: I, Countess Cane, am..."Your results for this quiz have been calculated and are presented below: Your actual personality is: Bossy and in control: 84%. You are a true leader even if you don't think so AKA you're modest also. You have a fair mind and always try to make the right choices even if it works out for you negatively! You are a good person. 84% - Bossy and in control, 62% - Chilled and careless, 59% - Adventurous and fun, 55% - Stubborn." All rightie then... good thing I'm a Domina and LUCKY you!!

Further Instructions...

Visit both the ''Sessioning'' and ''Specialties'' pages of this site for information regarding your impending fate whilst under My control, and to also peruse the gathering of My favorite BDSM erotica entertainment which I offer -- IF I deem you worthy ... and IF I am in the mood.