Specialties

''I can resist everything except temptation.'' ~ Oscar Wilde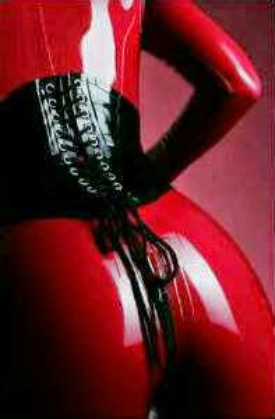 SpecialtiesThe Entertainment Specialties list below is simply alphabetically shared, bearing no relation to My preference of play, I love it all. If your desired kink or fetish is not listed herein, when you speak with Me to arrange our visit, be it live in person face-to-face or via Skype and/or NiteFlirt (at link): http://bit.ly/1kdyYUG, simply name that erotic poison you crave, and I just may accommodate and gladly feed it to you... IF I am in the mood.P.S. There are additional links, sub-sites of the HRH brand and flavor, presenting forth a deeper view for you of a few of the fetishes presented herein, as many of you request these specified interests, and My greatest intention whilst we play is to take you deeper into subspace... you're welcome. And now... ONWARD!! TO THE FUN!!
Entertainment List: If unfamiliar with terms see:http://bit.ly/1PFOUdvAge-play (dedicated site at link)http://bit.ly/1MGiqPDBehavior ModifiicationBondage - Duct tape, Rope, Leather, Bondassange-style, etc., Light to ...(at link is Bondassage-style info)http://bit.ly/1RA7UHT
Caging & AbandonmentCanine Training
Corporal Punishment
Cosplay
Cross-dressing (dedicated site at link) http://bit.ly/1PFKZO1
Edge-play
Equestrian Training
Erotic Electro-play
Erotic Sensual Domination
Executive Fetish (dedicated site at link, coming soon)
Extended Sessions
Face-slapping (a favorite of Mine)
Falaka / BastinadoFetish Escort (dedicated site at link)
http://bit.ly/2iX3lNO
Financial Domination & Blackmail *Read Disclaimer:
http://
Fire & Ice PlayFloggingFood-playFoot (US 6.5), Heel, Boot Worship (dedicated site at link, coming soon):
Hair-pulling
Hot Wax Play
Human Furniture
Hypnosis
Interrogation
m/f submissive(s) Joining Session, Advance Request Required
Maid-training (dedicated site at link):http://bit.ly/1PFKZO1
Mummification (Saran Wrap to Casting. Casting on six-hour-plus sessions only)
Paddling
Partial or Full Body / Facial Shaving
Public & Private Humiliation & DegradationPuppy & Pet Play
Role-play Scenarios --Boss, Doctor, Mother, Nanny, Nurse, Teacher, etc.
Sensory Deprivation
Signal Bull-whipping
Sissy-Training (dedicated site at link):http://bit.ly/1PFKZO1
Smoking Fetish
Spanking - OTK, Horse, etc. (dedicated site at link):http://bit.ly/1WLbqWeSploshing
Suspension
Tickle Torment
Water Bondage

An extra little goodie for you spoiled little brats...At the link is a directory of some of the ''weirest'' fetishes debaucherously adventurous kinksters enjoy. Feel free to suggest & IF I am in the mood... http://bit.ly/1N1xfhO.And a final little tidbit from Me as we chat about Specialties herein at this page (oh, how I do so enjoy bossing-you-around, My lovely little playthings that you are).Having the privilege of serving Me, which is denied to many, shall be recognized at all times as an adventure and main event, and yes, I do truly enjoy toying with you during the fun little games we play. Therefore, your happiness as My loyal subject is also taken into consideration, of course: "A happy slave is a good slave." ~ HRH CC. Thus, My wonderful little treasured pet, you may simply name that erotic POISON you CRAVE, & if I am in the mood and feeling kind & generous at that exact moment, well, you never know... And so, you are now dismissed onward to the Contact page to submit your humble proposal of submission & servitude; be gone you wonderful little beast!!